I just wanted to post this up as a public service announcement as I get 2012 owners asking me this question all the time. If you lift your 2012 Jeep JK Wrangler more than 2.5″, you will have issues with your factory front drive shaft making contact with the exhaust cross over. However, rather than wasting your money on a Y-Pipe kit that can cost upwards of $300, please do yourself a favor, spend the extra $150 and just upgrade your front drive shaft to a 1310 drive shaft like the kind that J.E. Reel or even Coast makes.
So you know, an aftermarket 1310 drive shaft or even 1350 drive shaft will be narrower in diameter, will not have a slip shaft boot and will not make contact with your JK's exhaust cross over as would be the case with a factory drive shaft. This is a shot of a factory drive shaft installed on a 2012 JK with 3.5″ of lift and at a full droop…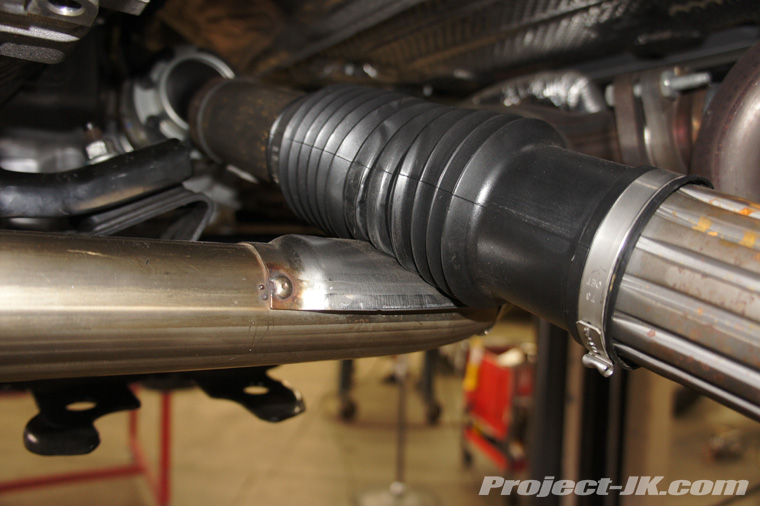 Now, this is a shot of our J.E. Reel 1350 front drive shaft installed on Rubicat with 12″ coil overs, no exhaust modifications and at a full droop…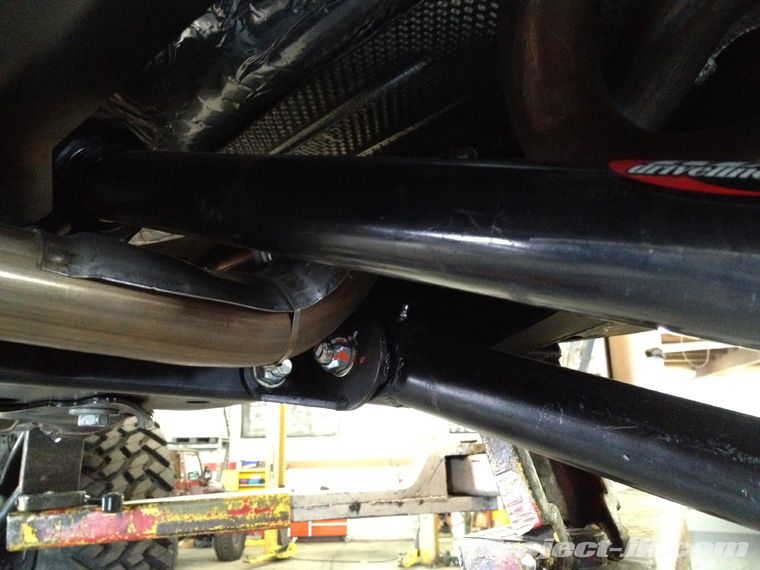 As you can see, the shaft is not making any contact with the exhaust cross over and there is plenty of room to spare. Also, on the 2012 JK's, the taller you go, the more of an angle you will have at your output shaft CV joint. At just 3.5″ of lift, this angle will be sever enough to cause the CV boot to fail prematurely and so, even if you were to install a Y-Pipe, you would still end up having to replace your front drive shaft sooner than later.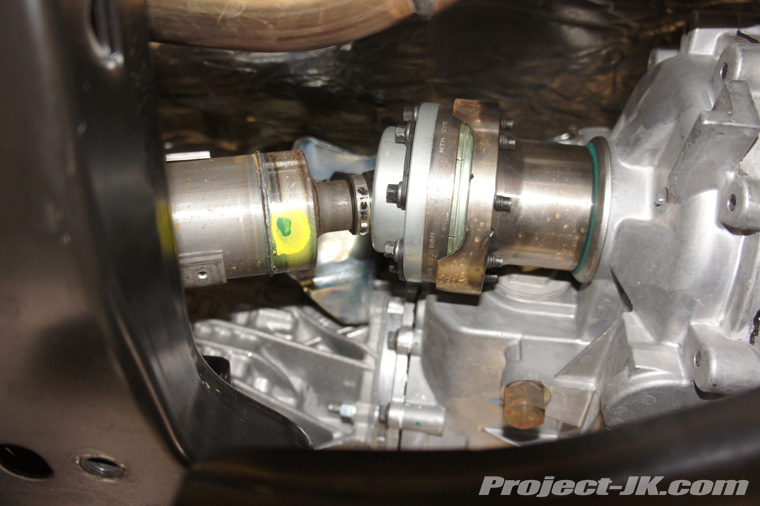 Need I say, do yourself a favor, spend just a little more cash and do things right the first time around.
NOTE: Results will be different on a 2012 JK with manual transmission as the transfer case will sit further back.