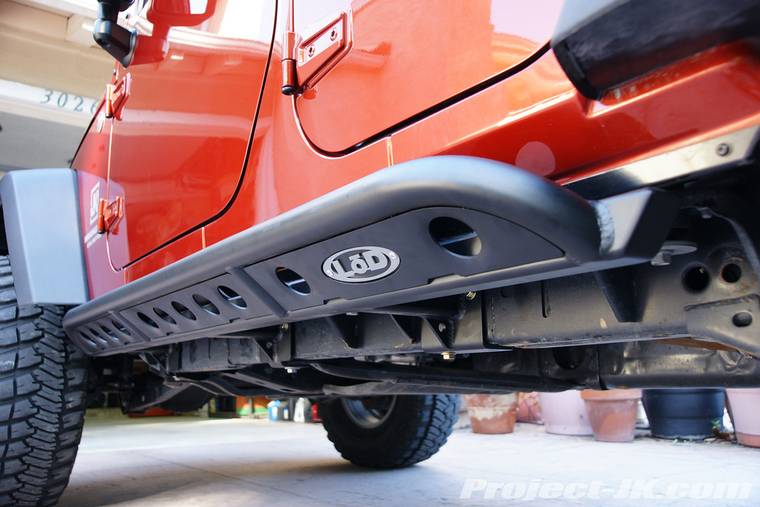 More times than not, the best line you can take through a technical section of trail will require you to use your tires to climb up and over big obstacles. Of course, by doing this, your rocker panels quickly become the lowest point on your Jeep JK Wrangler and if left unprotected, you leave the door wide open for significant body damage. It is for this reason that I always recommend a good set of rocker guards or, 'Äúrock sliders'Ä? as a must have upgrade and only second to a set of tow points front and rear.
Designed to mount directly to the frame rails of your Jeep JK Wrangler, the LoD Signature Series Rock Sliders are without a doubt one of the best rocker guards available on the market today. I have personally run a set on my White JK for over a year and can tell you that in addition to them being incredibly strong and capable of taking punishing abuse, they are also very stylish and work great as a side step.
The step by step write-up below will show you just how easy the LoD Signature Series Rock Slider are to install.
LoD Jeep JK Wrangler Unlimited Signature Series Rock Sliders Installation Write-Up