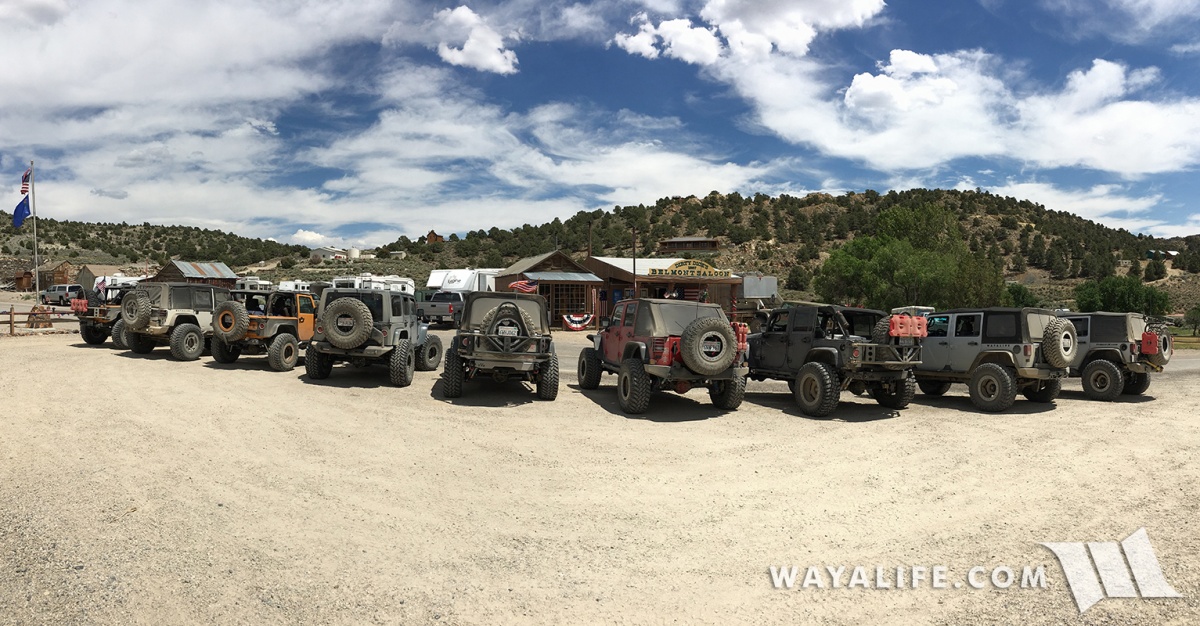 About 4 years ago, my good friend Jim McGean, the owner of Dynatrac and I got talking about our shared passion of exploring the mines and ghost towns in Nevada and when the topic of watering holes that we've come across in these old towns came up, he let me in on a trip he'd been planning for years but had yet to do. He called it, the "Saloon Tour" and in a nutshell, it would be an adventures that took you from one saloon to the next and as much as possible, all off road. As time went on and as it was becoming abundantly clear that he simply didn't have the time to make something like this happen, he suggested that maybe I could and that was the birth of the WAYALIFE Whiskey Wanderlust.
To make a trip like this ours, Cindy and I decided to expand on Jim's original idea and make it so that all our destinations were connected by old stage routes and trails used by immigrant making their way out west and of course, the famous Pony Express. It would be a historic overland journey filled with adventures and libations and for this particular trip, it'd be one that'd start in the town of Tonopah and come to an end in Virginia City, almost 400 miles away.
Click on the link below to see a few photos that highlight the crazy fun we had with our good friends Tony and Step, Trail Bud, Moochie, Adam and Tina, Et and Michelle, Jason and Amy, Garrett and Lauren, Ben and Alex and as luck would have it, even Jim and Tona. I hope you enjoy.