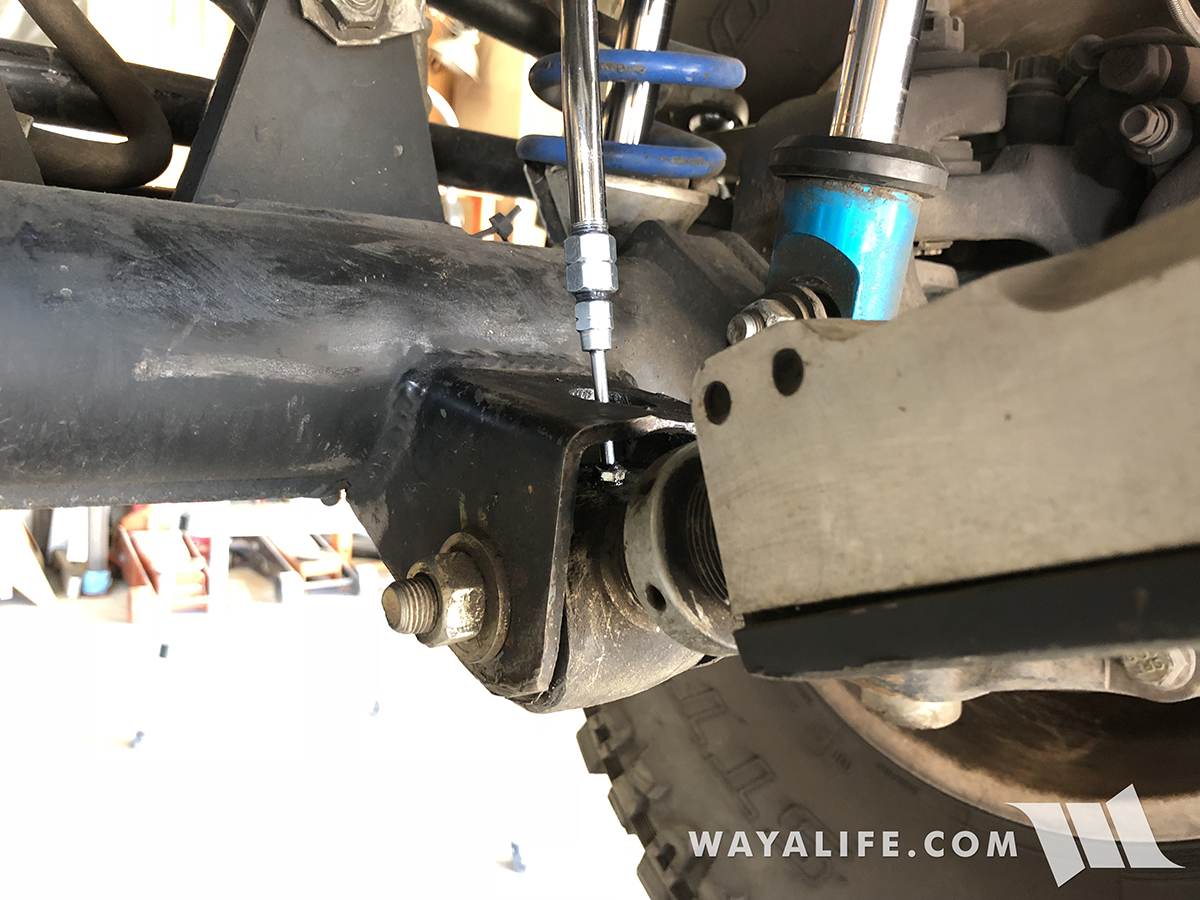 Running a set of adjustable front lower control arms that have Johnny Joints or the like can prove to be a real challenge when it comes to maintaining them. If you position the zerk fittings on top of the joints (as you should), they can be very difficult if not impossible to grease or at least, not unless you unbolt and lower them from the axle. Of course, if you position the zerk fittings so that they're on the bottom of the joints, you may be able to grease them with ease but there'd be nothing to protect them from the rocks. Fortunately for me, Moby is running a Dynatrac ProRock 60 and because of the way its control arm mounts are made, I was able to come up with an easy solution to address this problem. Of course, after giving it some thought, I began to think that it might also be something that anyone could do, on any axle including factory and with very little effort. Because of this, I decided to make the following post and with the hopes of helping others out. If nothing else, maybe it'll give an idea or two to work with.
What you will need
• (2) Part #MOG-621 : Moog 1/4-28 Low Profile Zerk Grease Fittings
• 5/16″ Wrench
• Grease gun
• Grease Needle Nozzle : Lincoln 5803
• Drill
• Unibit
What I did
As you can see in this photo, my Dynatrac ProRock 60 front axle came with lower control arm mounts that have holes on top of them. If the holes had lined up with the zerk fittings attached to the Johnny Joint, I may have been able to attach a standard coupler on it. Unfortunately, that wouldn't be the case for me.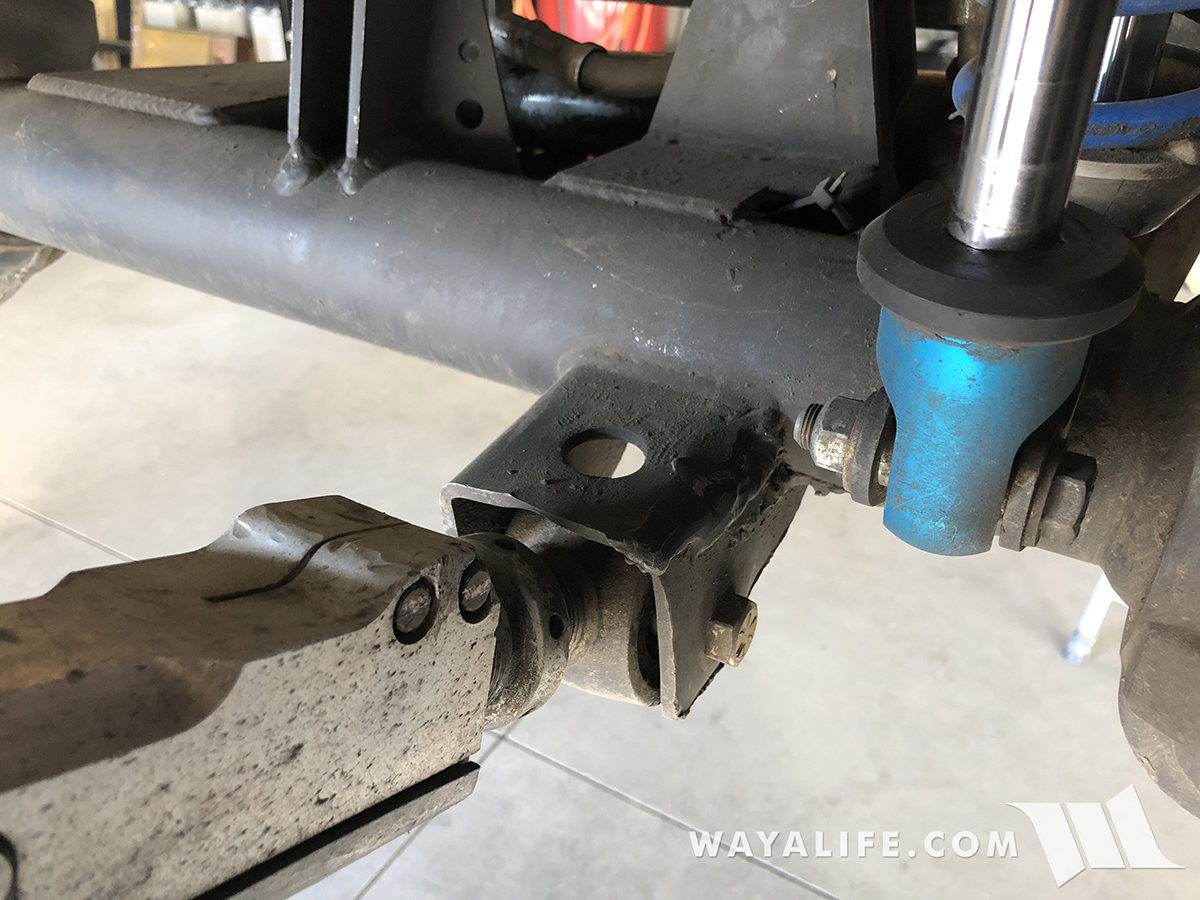 Here you can get a better view of the zerk fitting attached to the Johnny Joint. Unfortunately, the space between the joint and the control arm mount is just a bit too tight to get a right angle coupler on it.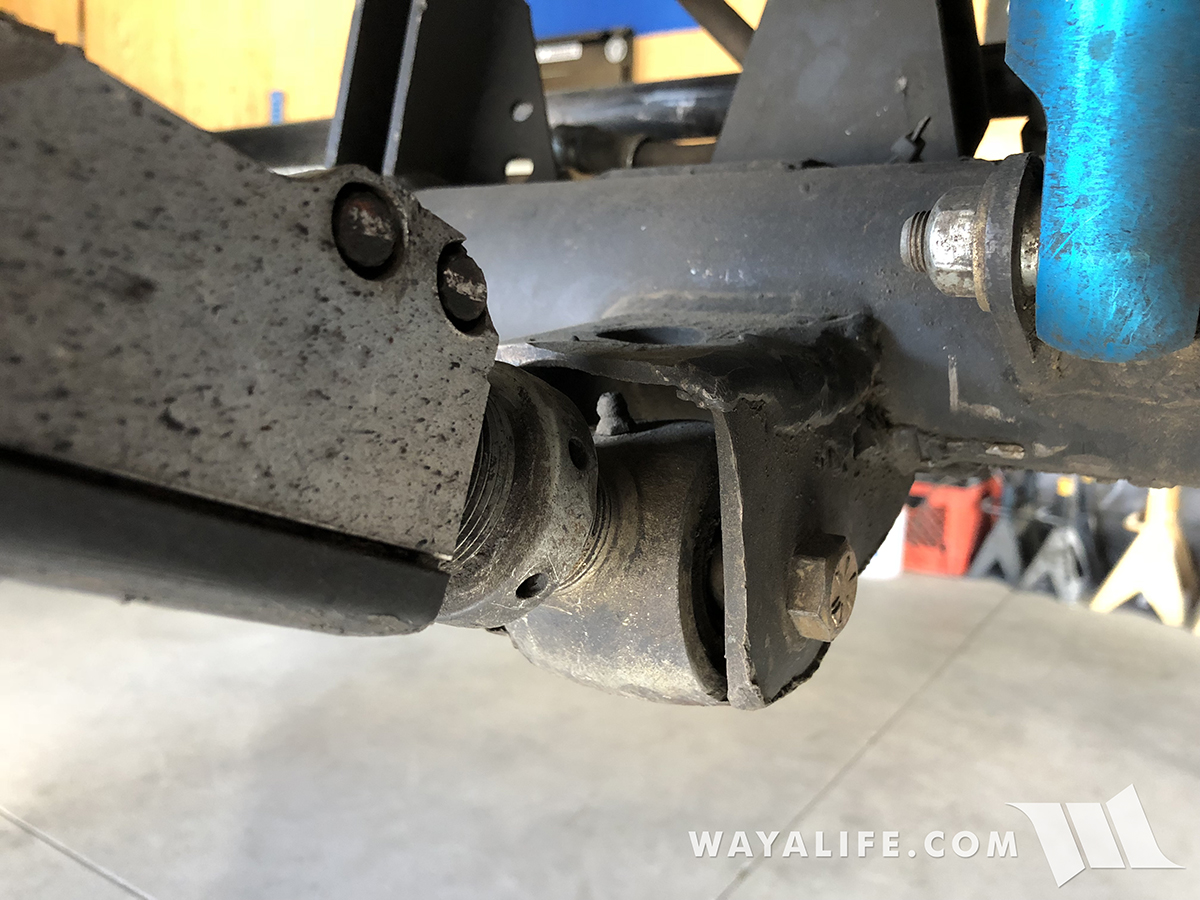 For those of you running a factory axle or other aftermarket axle that does not have a hole like this on the lower control mounts, I would imagine that you could carefully locate and drill one into it. Being that you will replace the standard zerk nipple with a low profile one that accepts a nozzle, the hole you drill wouldn't even have to be this big.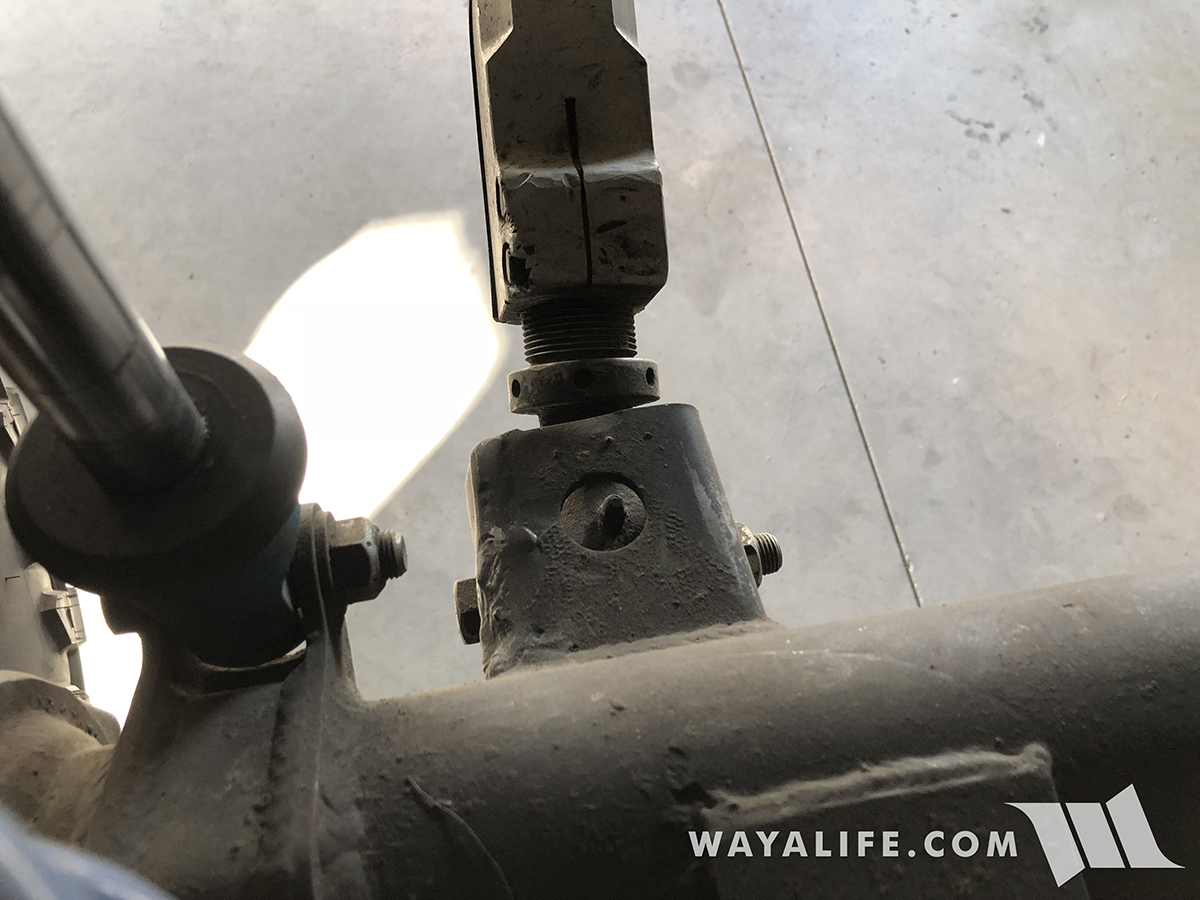 Using a 5/16″ wrench, I removed the the existing standard zerk nipple from the Johnny Joint.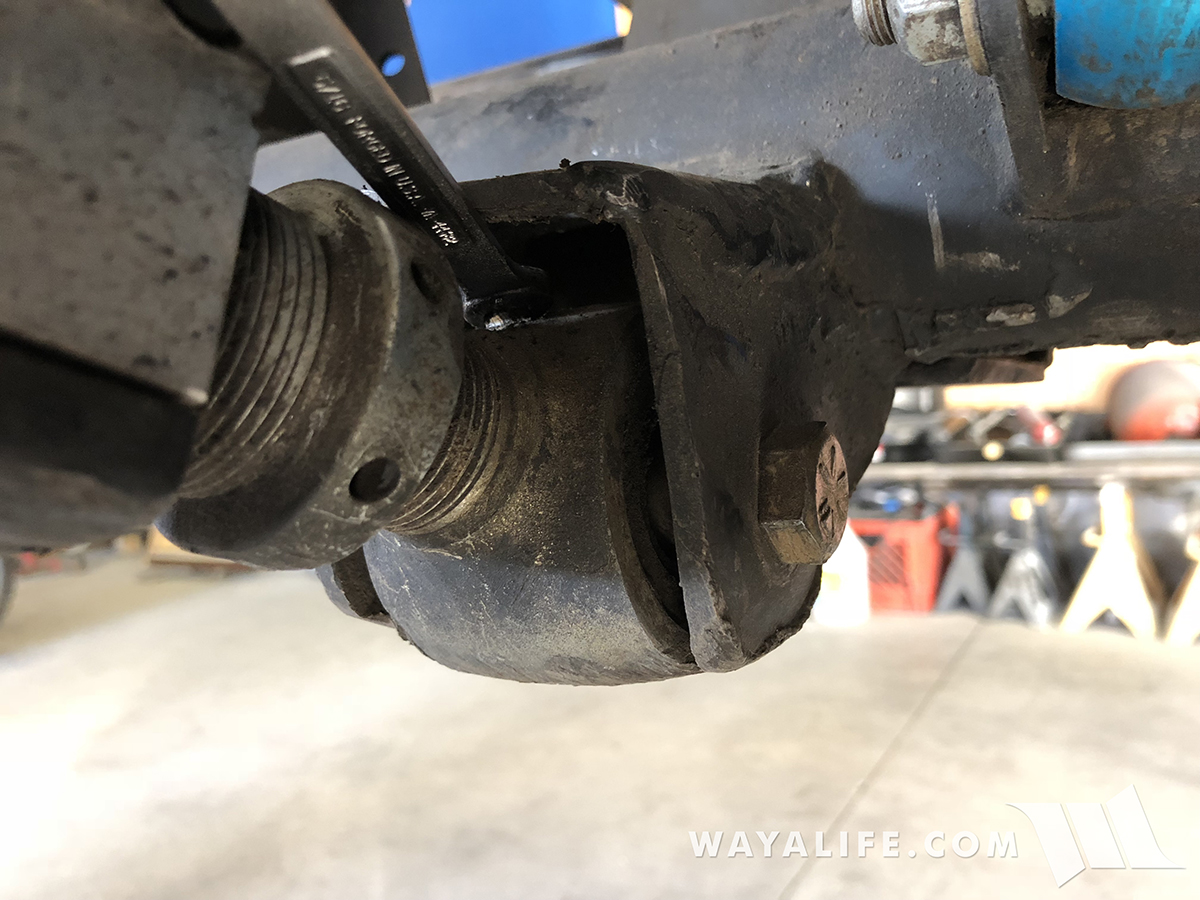 This is a shot of what the Moog MOG-621 low profile zerk fitting looks like.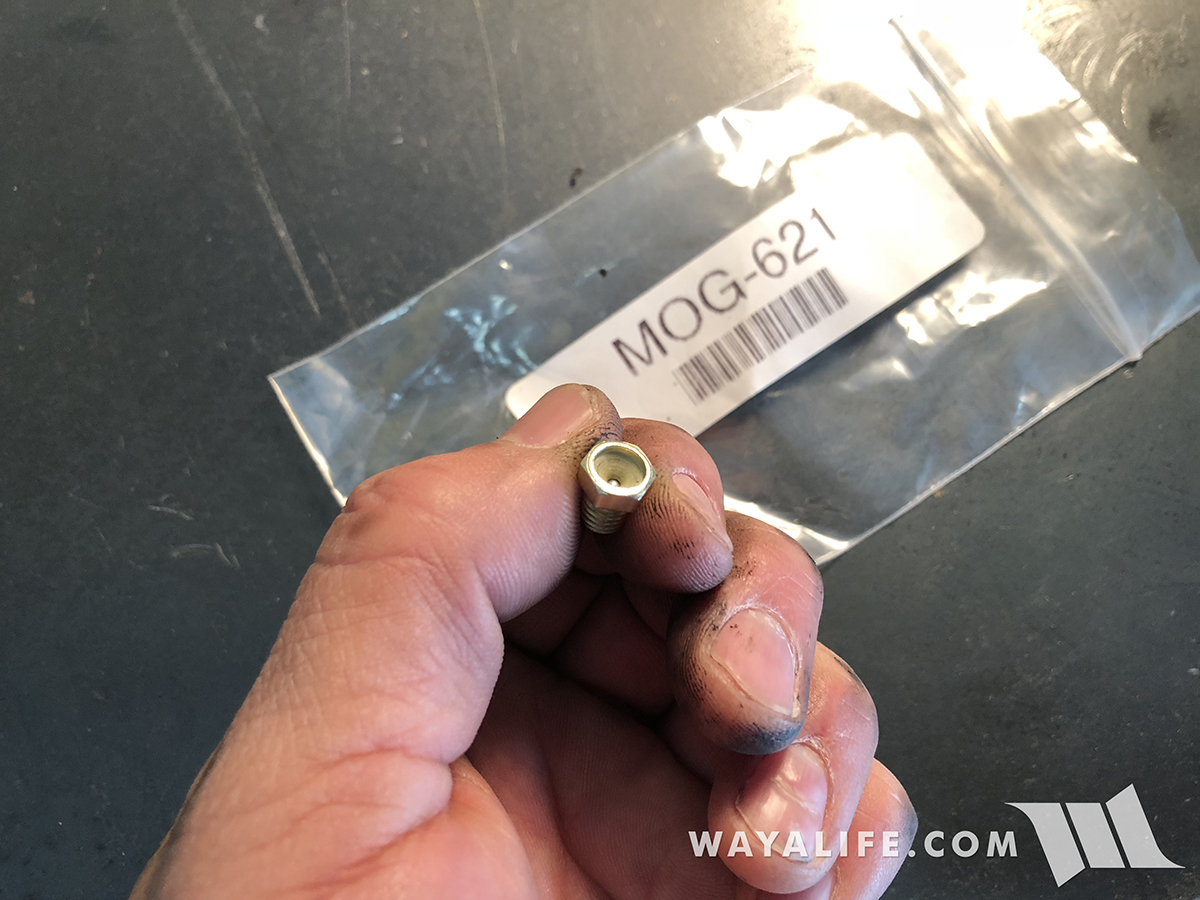 Again, using a 5/16″ wrench, I installed the new Moog low profile zerks onto the Johnny Joints.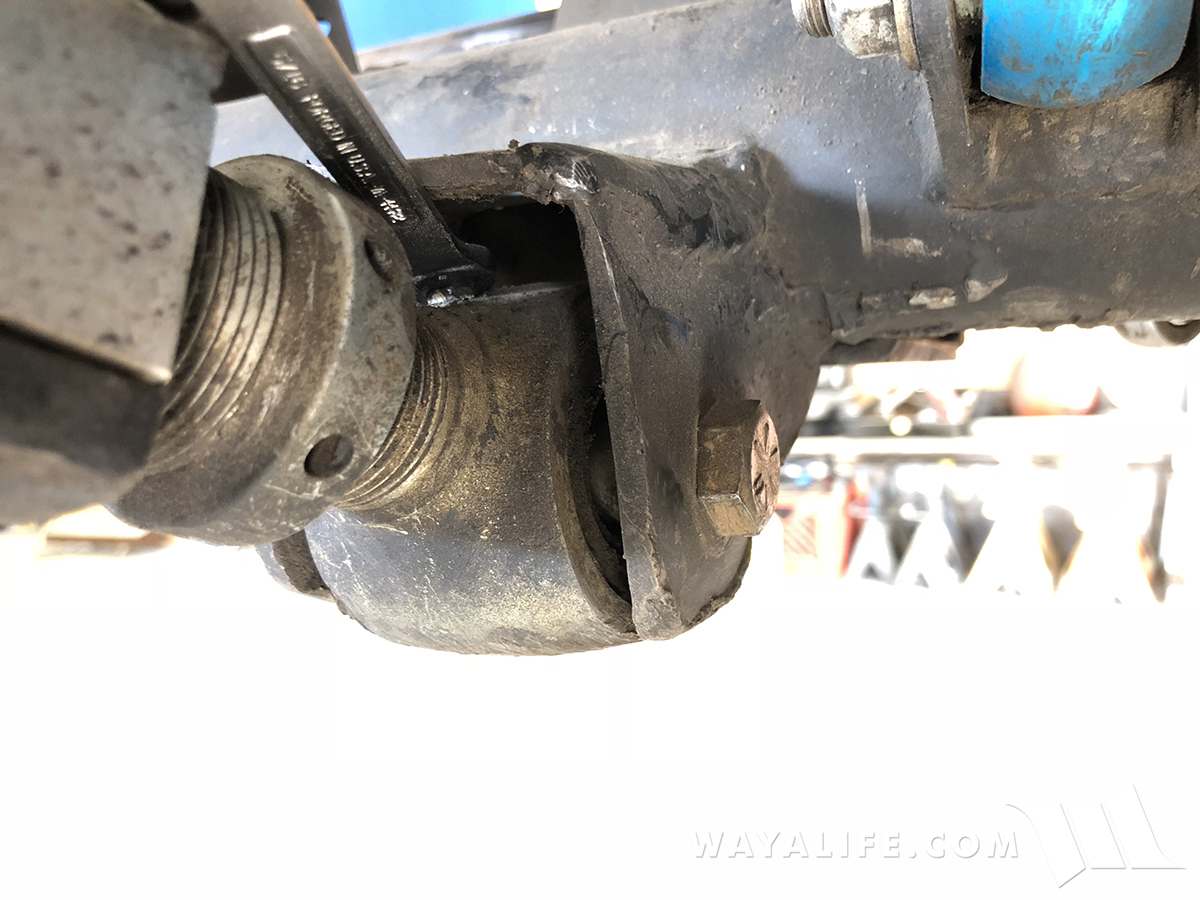 Here's what the Moog low profile zerk looks like installed.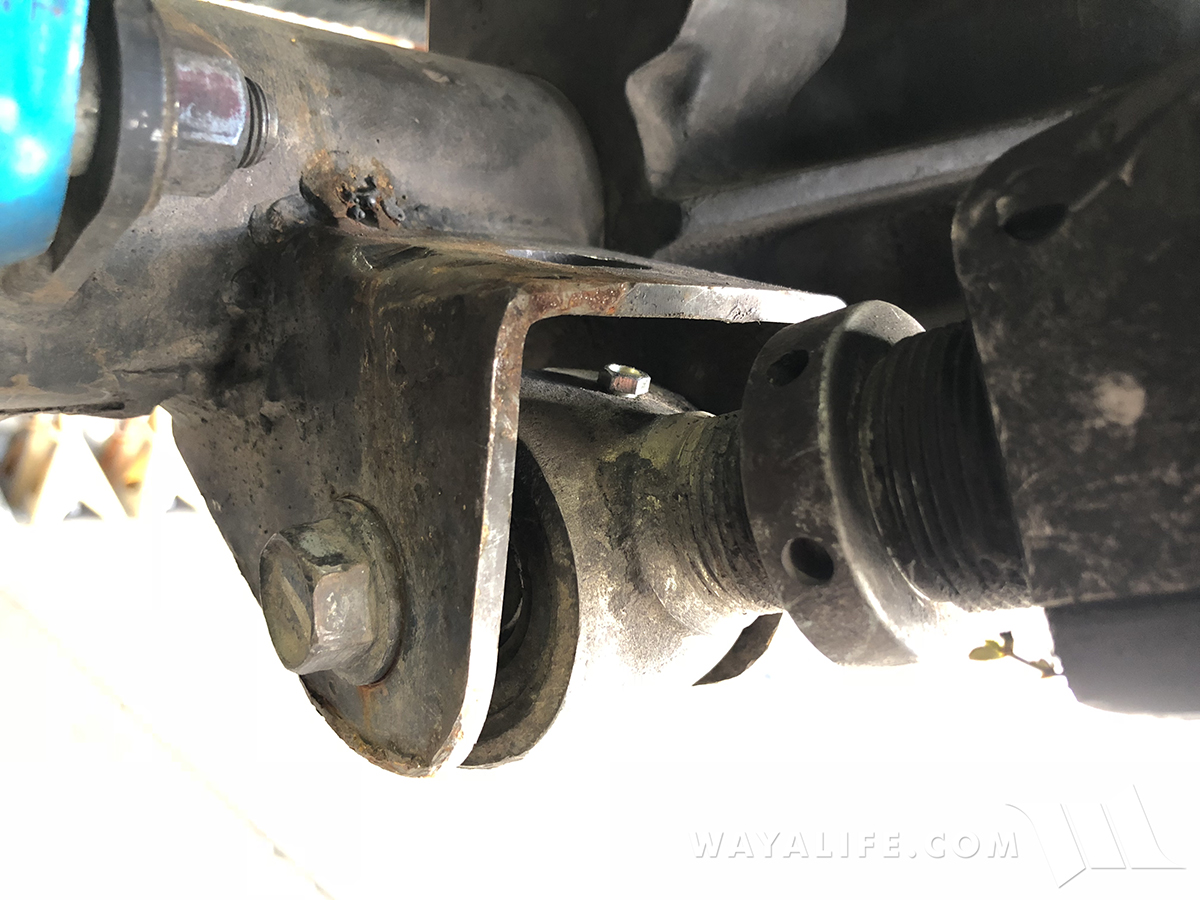 As you can see here, I can now access the Moog low profile zerk through the hole on top of the control arm mount and feed grease into it with ease using a standard needle nozzle.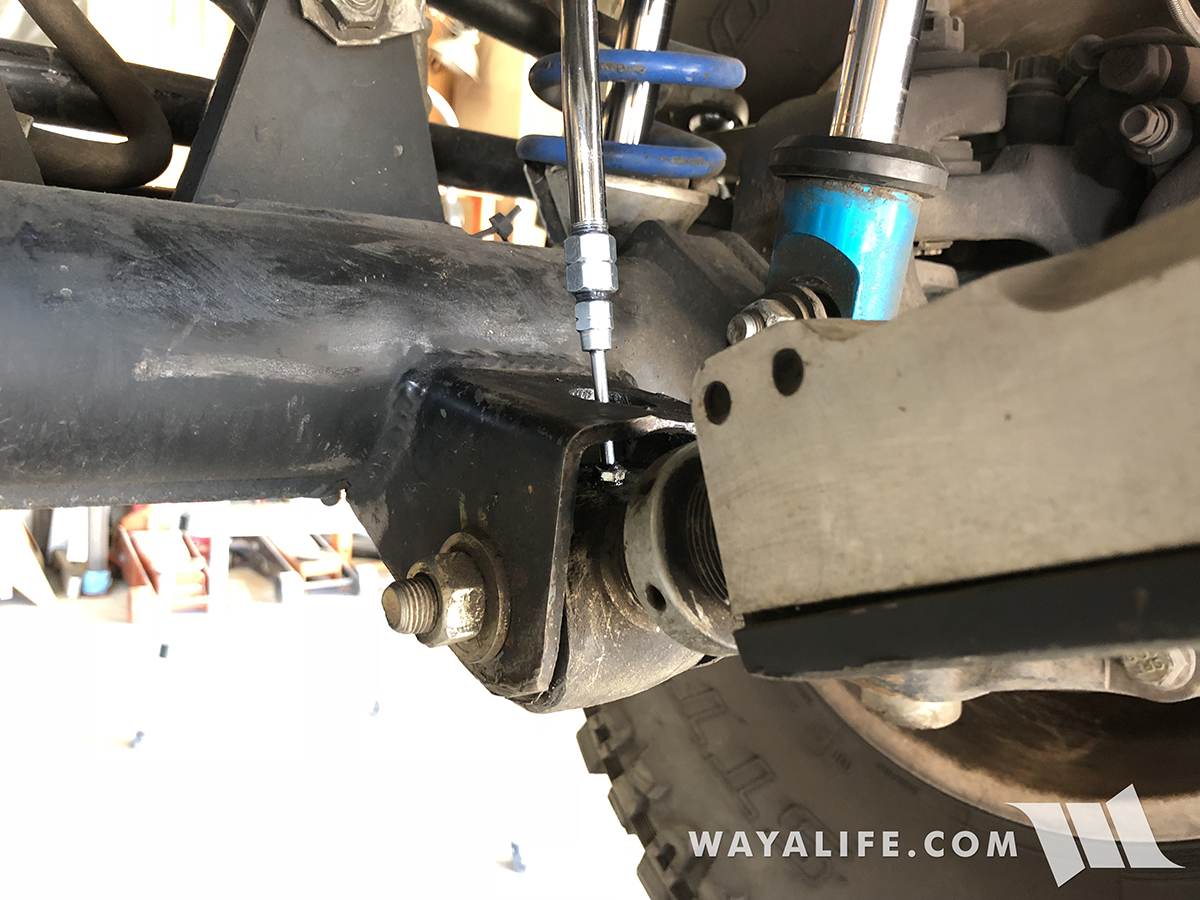 Again, this post was made with the hopes that it might offer some help to people who are looking for an easier way to grease their adjustable front control arms. Please let me know if you have any questions.