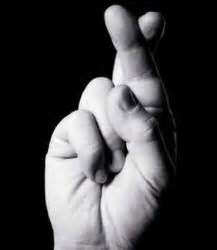 For those of you who have been following my new battle with Chrysler, here is an update on how things are going.
By mid-day Friday, I still had not gotten a call back from Bill or anyone at Chrysler and so, I decide to call them back. The rep I got to speak with this time was a gal named Sandy and after explaining the situation to her, she said that all calls from the supervisor will be returned by the end of the business day. To that, I explained that's what I was told the day before and asked to speak with him now. So, she went ahead and to put me on hold and 10 minutes later, she came back and assured me once again that Bill will be calling me before the end of the day. She went on to say that she would even make a note on my case that I had called back a second time. Of course, I'm sure I don't have to tell you that I never got that promised call!!
Fast forward to Sunday, February 17, 2013 (yes, a Sunday morning) – I just got a call today from Scott who apparently is a case manage over at Chrysler. Unfortunately, I missed his call but, he did leave a message, provided me with my case number and requested that I call the Chrysler Customer Assistance Center and have the answering rep transfer me over to him. He went on to say that if he didn't hear back from me by 3 PM eastern time, he would try calling me back at that time. Being that I had just missed him, I tried calling back and spoke with a representative by the name of Tracy. When I asked to be transferred over to Scott, she informed me that it was Sunday and that case managers weren't in today. When I informed her that he had just called a few minutes ago and specifically asked me to call him, she said that she would go look for him and have him call me back. Reluctantly, I let her know that would be fine, hung up and, much to my surprise, got a call back from Scott within 5 minutes.
As far as our conversations went, the first minute of it was spent with me listening to him apologize for his staff and for me not getting a call from supervisor Bill on Thursday or Friday as was promised. Regarding my case, he agreed that the fuel spraying out of the filler port when refueling would not have been caused by modifications made to my Jeep and assured me that he would escalate my case with the hopes of having it cleared for warranty work. When I asked him how long it would take, he said that he hoped to have this resolved by Monday.
I have to say that while I am encouraged by the conversation I had with Scott, you won't be seeing me holding my breath. Still, I will cross my fingers and hope for the best.