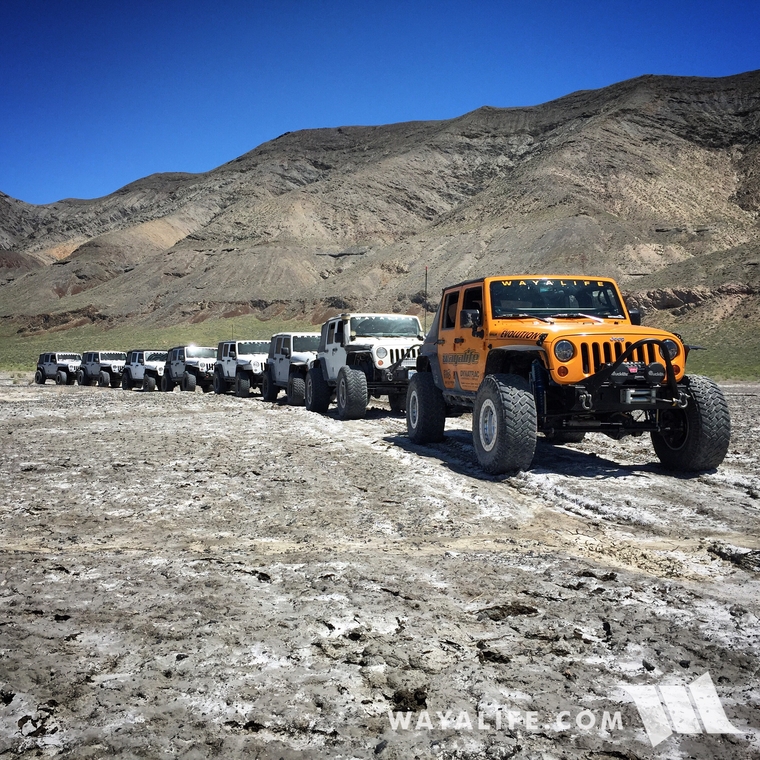 A year ago, 9 Jeeps and 15 members of WAYALIFE made our way back to Independence, Missouri, to embark on an epic trek back to California, in our modern day prairie schooners and by following the original Emigrant Trail and closely as possible. As was the case for so many of the emigrants 150 years ago, our journey west ended in a bust after one of the Jeeps in our caravan suffered a terrible accident crossing the Nevada desert.
On June 13, 2015, a handful of the original party and a few new members headed back out to the Nevada desert, to pick up where we left off and with the purpose of finishing what we started. Over the course of 4 days, we headed east to the town of Ely and along the way, made a stop over at Grimes Point, the Stokes Castle, Toquima Cave and Diana's Punch Bowl. From there, we headed north, visited the ghost town of Metropolis and then got back on the California Emigrant Trail and headed west. After a stop over at the California Trail Interpretive center before setting up camp at the Rye Patch Reservoir. The following day, we officially picked up where we left off the year before and crossed what most emigrants considered the most difficult length of the Carson Route – "the 40 mile desert" and then pulled into Virginia City to spend the night in the oldest and longest running hotel in the state of Nevada – The Gold Hill. To complete our trip, we crossed the Sierra Nevada Mountains along a historic route connecting Virginia City, NV to Marysville, CA known as the Henness Pass Trail and along the way, stayed the night in the old mining town of Downeyville.
This thread highlights all the fun we had with our good friends and I hope you enjoy the photos.