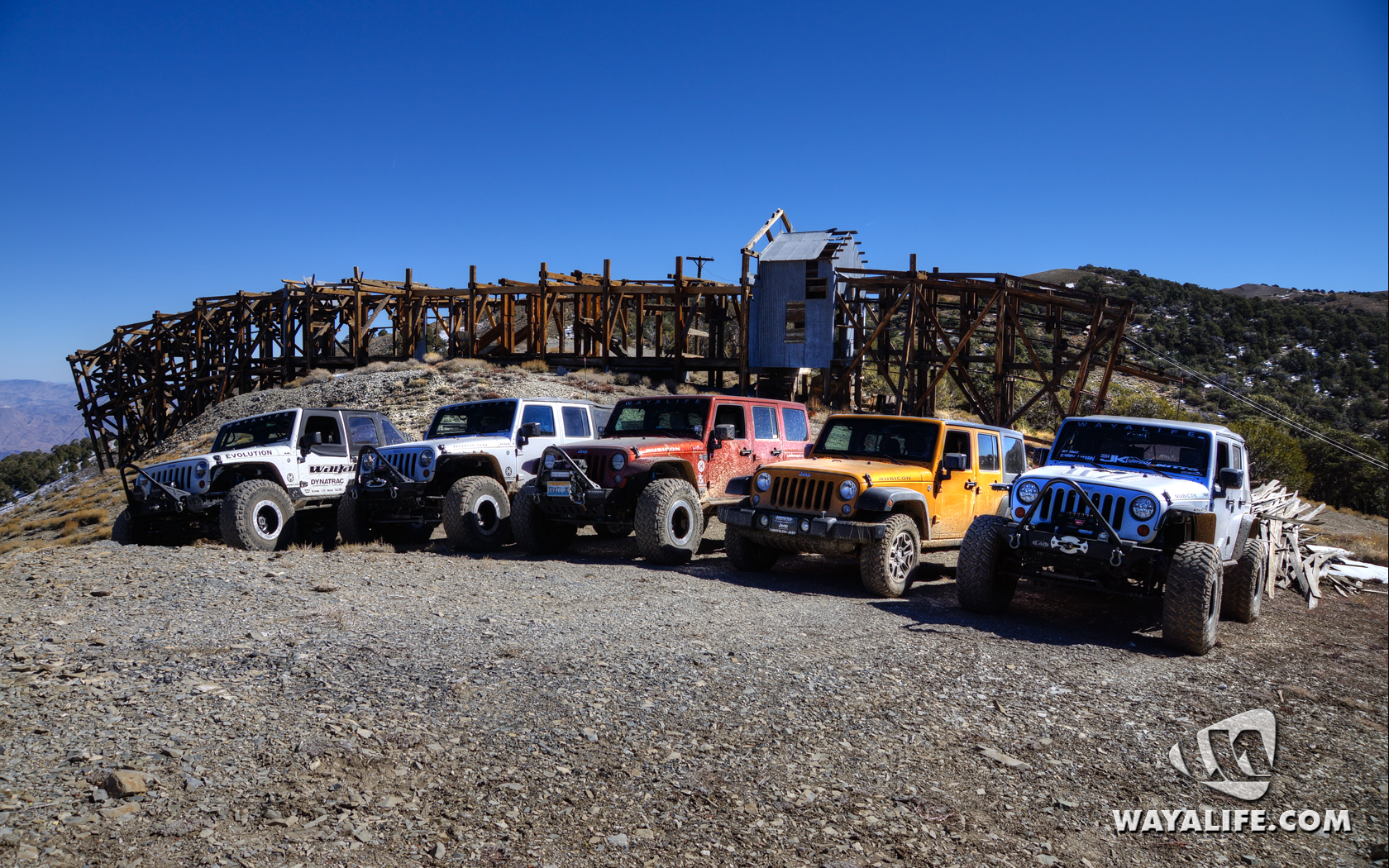 Although this trip had been on the official WAYALIFE Run Schedule since the beginning of the year, getting it to happen took a lot more effort than I would have preferred and for that matter, it almost didn't happen at all. Coming off the heels of King of the Hammers, we still had 3 Jeeps that were down and for a while, I just didn't think we'd be able to get one fixed in time. But, as luck would have it, our good friend Tony sent me a message on the Thursday before and asked if it was safe to assume the trip was cancelled. This of course was the kick I had been needing to just figure things out and make it happen and, that's exactly what I did. The crazy thing is, even with the run being announced just a little more than a day before the trip, we still managed to get a total of 9 Jeeps to come out.
For our purposes, the 2015 WAYALIFE Presidents Day Weekend run would be one that explored the Inyo Mountains just east of the town of Lone Pine. Using the Dow Villa Hotel as our base camp, we spent the first part of our Saturday up in the hills digging for the fossil remains of Ammonites, extinct marine invertebrates that lived in an ancient sea over 235 million years ago. From there, we descended into the depths of the earth as we drove a 1/4 mile into the Reward Mine and then finished the day with a visit to the old WWII Manzanar Japanese Interment Camp. On Sunday, we climbed our way up and over 9,000 feet to explore the old Swansea Salt Tram ruins before heading out to another fossil bed to dig for ancient shark teeth.
Below are some photo highlights from our trip and I hope you enjoy them.
2015 WAYALIFE Presidents Day Weekend Lone Pine Run Photo Gallery