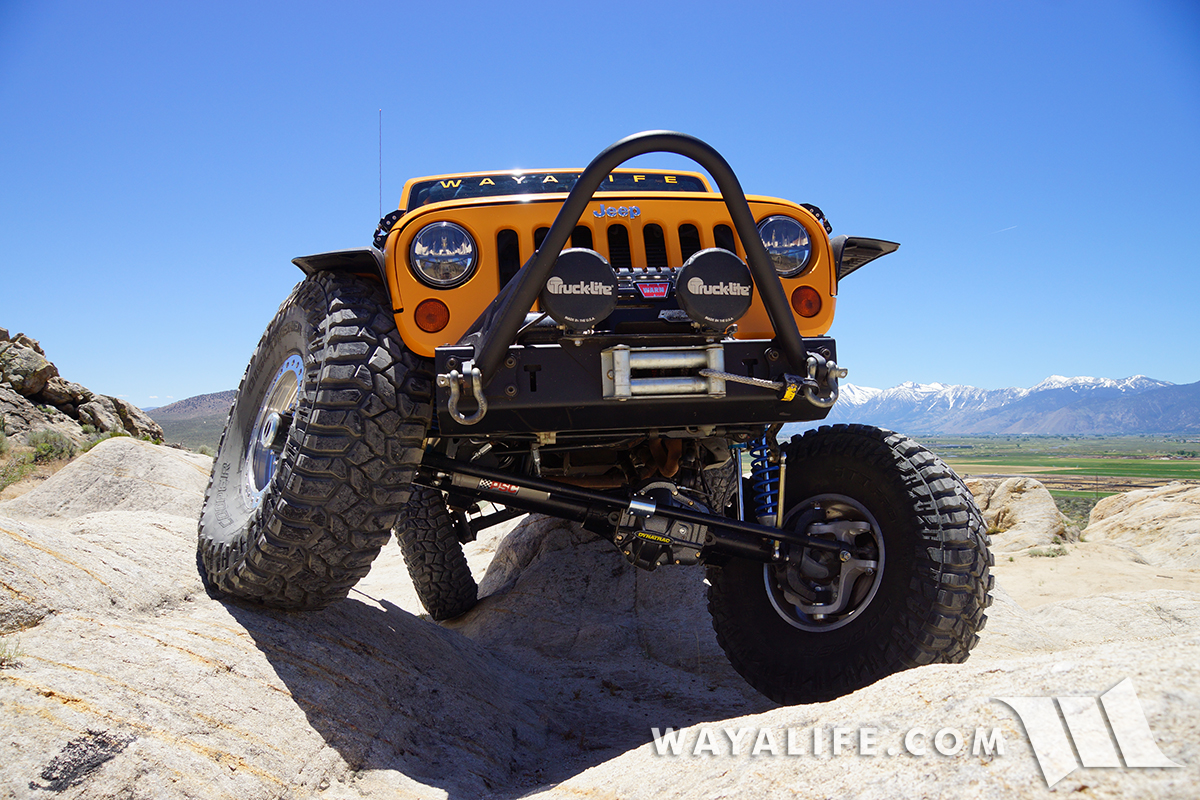 After doing some initial testing of Rubicat with her new 40×13.50R17 Cooper Discoverer STT Pros, Cindy and I realized that a considerable amount of trimming would be needed if we wanted to keep her stance as low as we had it. To see pics of what we did, click on the link below:
HEMMED the SEAMS – RUBICAT Trimmed to Fit 40's
Knowing that we may not have hemmed her seams up high enough, we decided to take her down the street to do some flex tests and see if her tires would now clear or if she still need some more trimming. Click on the link below to see a few shots we took from the laboratory.
CLEARANCE CHECK – RUBICAT Flex Test with Her New 40″ Cooper STT Pros