For those of you who haven't seen or heard about it, Jeep has been shipping their new 2013 Jeep JK Wrangler Rubicons with brand new beefier Dana 44 front axle shafts. As you can see in the photos below, the new 2013 shaft (shown in black) has a larger web, is thicker around the U-Joint cap and if you were to handle it, you'd see that it also has a bit more steering angle too. Unforunately, they are still missing full circle clips but, it is nice to see any improvments being made. Check it out.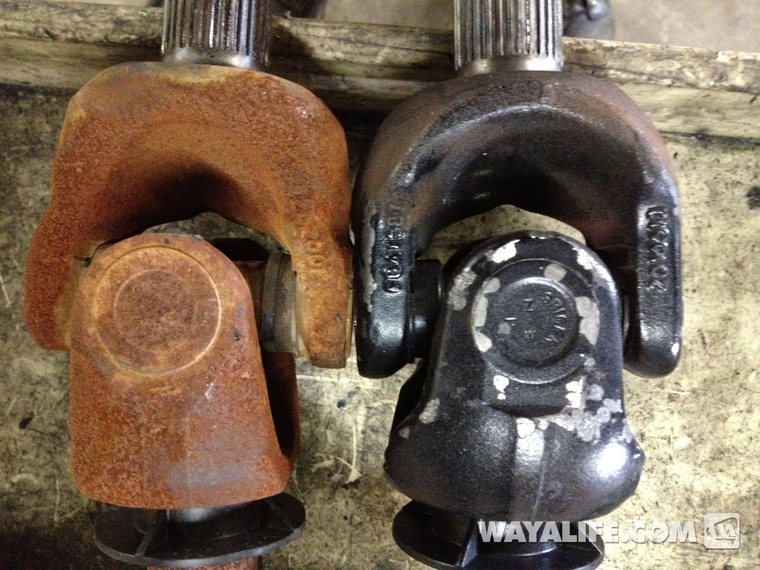 More photos can be seen here:
NEW 2013 Jeep JK Wrangler OEM Dana 44 Front Axle Shaft Photos
A super BIG THANKS needs to go out to Mel over at Off Road Evolution for sending us these pics. Nobody knows JK's better than them!